ELINBOND E113
Low curing temperature, One Component Epoxy Adhesive And Sealant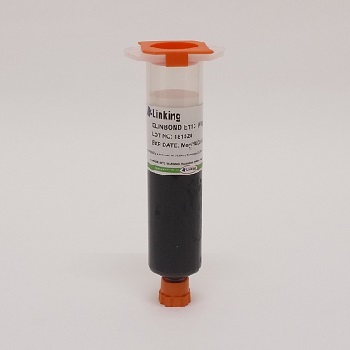 Key Features
● One component,Ease of use
● Excellent dielectric properties,Reliable electronic assemblies
● Fast curing at low temperature,High output and low Energy consumption


Discuss your application Request a Technical Data Sheet Request an MSDS
Product Description
ELINBOND E113 is a one part, heat curable epoxy. This product is designed to cure at low temperature and gives excellent adhesion on a wide range of materials in considerably short time. Particularly suited where low curing temperatures are required for heat sensitive components.

Applications
ELINBOND E113 is recommended for structure bonding, lip sealing, small gap filling and die/IC protecting. Typical applications include Memory cards, CCD/CMOS Assemblies.
Instructions For Use
Thoroughly read the information concerning health and safety contained in this bulletin before using. Observe all precautionary statements that appear on the product label and/or contained inindividual Material Safety Data Sheets (MSDS).
To ensure the long term performance of the bonded assembly, complete cleaning of the substrates should be performed to remove contamination such as oxide layers, dust, moisture, salt, and oils which can cause poor adhesion or corrosion in a bonded part. For information on propersubstrate preparation, refer to the reprint "Good Adhesive Bonding Starts with Surface Preparation" available from E-Linking.
Before use on dispensing equipment, allow encapsulant to be warmed to room temperature (ideally 20-25°C). Thaw epoxy by placing the syringe in a vertical (upright) position with dispense tip facing downward in an ambient environment. Consult handling instructions for specific guidelines.
Apply epoxy by pneumatic-powered syringe or by coating with a disposable applicator. Do not use for coating masses larger than 25 grams. Apply the adhesive to all surfaces to be bonded and join together. In most applications only contact pressure is required.
Packaging
| | | | | | |
| --- | --- | --- | --- | --- | --- |
| | | | | | |
| Cans | Double Barrel Cartridge | FlexiPak™ | Gun Applicator | Premixed & Frozen Syringe | Syringes |
Request Information
Discuss your application Request a Technical Data Sheet Request an MSDS
Products
Our

Latest Product
Specially formulated one com...

Two component epoxies featur...