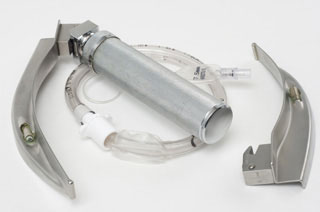 E-linking medical adhesives bond well to similar and dissimilar substrates, resist sterilization and are biocompatible.E-linking offers a comprehensive line of epoxies, silicones, polyurethanes, cyanoacrylates and UV cure systems for the assembly of both disposable and reusable medical devices. These compounds feature high bond strength to similar and dissimilar substrates, have the ability to fill gaps and are easy to apply.
E-linking Epoxies Meet USP Class VI Requirements
Our medical grade adhesive formulations are biocompatible as per USP Class VI testing. Specific grades are resistant to the following sterilization methods:
  • Steam autoclaving
  • Ethylene oxide (ETO)
  • Radiation
  • Cold chemical sterilants
Special compounds can withstand multiple sterilization cycles.
E-linking Medical Products are Used in a Wide Range of Applications
E-linking medical grade adhesives are highly reliable and are used in many diverse medical device applications. They include:
  • Endoscopes
  • Infusion pumps
  • Handheld surgical instruments
  • IV kits
  • Catheters
  • Imaging equipment
  • Blood heat exchangers