ELINCAST E402B
Thermally Conductive Epoxy Encapsulant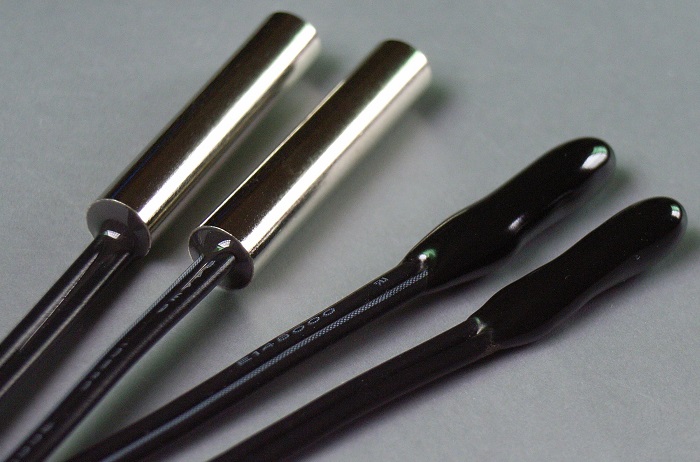 Key Features
● Good thermal conductivity,dissipation of heat from embedded components;
● Low coefficient of thermal expansion,low stress on embedded components.
Discuss your application Request a Technical Data Sheet Request an MSDS
Product Description
ELINCAST E402 is a two component, thermally conductive epoxy encapsulant that can be used with a variety of hardeners. It features a low coefficient of thermal expansion and excellent electrical insulative properties. The ELINCAST E402 Blue is recommended for use in high voltage applications where surface arcing or tracking is a concern.
Applications
ELINCAST E402 is designed for encapsulation of components which need heat dissipation and thermal shock properties.
Instructions For Use
Thoroughly read the information concerning health and safety contained in this bulletin before using. Observe all precautionary statements that appear on the product label and/or contained in individual Material Safety Data Sheets (MSDS).
To ensure the long term performance of the potted or encapsulated electrical / electronic assembly, complete cleaning of components and substrates should be performed to remove contamination such as dust, moisture, salt, and oils which can cause electrical failure, poor adhesion or corrosion in an embedded part.
Some filler settling is common during shipping or storage. For this reason, it is recommended that the contents of the shipping container be thoroughly mixed prior to use. Power mixing is preferred to ensure a homogeneous product.
It may require heating to 40-60°C to reduce the viscosity for easy mixing. The material should be allowed to cool to room temperature before adding the hardener.
Accurately weigh resin and hardener into a clean container in the recommended ratio. Weighing apparatus having an accuracy in proportion to the amounts being weighed should be used.
Blend components by hand, using a kneading motion, for 2-3 minutes. Scrape the bottom and sides of the mixing container frequently to produce a uniform mixture. If possible, power mix for an additional 2-3 minutes. Avoid high mixing speeds which could entrap excessive amounts of air or cause overheating of the mixture resulting in reduced working life.
To ensure a void-free embedment, vacuum deairing should be used to remove any entrapped air introduced during the mixing operation. Vacuum deair mixture at 1-5 mm mercury. The foam will rise several times the liquid height and then subside. Continue vacuum deairing until most of the bubbling has ceased. This usually requires 3-10 minutes. To facilitate deairing in difficult to deair materials, add 1-3 drops of an air release agent into 100 grams of mixture. Gentle warming will also help, but working life will be shortened.
Pour mixture into cavity or mold. Gentle warming of the mold or assembly reduces the viscosity. This improves the flow of the material into the unit having intricate shapes or tightly packed coils or components. Further vacuum deairing in the mold may be required for critical applications.
Packaging
| | | | | | |
| --- | --- | --- | --- | --- | --- |
| | | | | | |
| Can | bottle | | | | |
Products
Our

Latest Product
Specially formulated one com...

Two component epoxies featur...