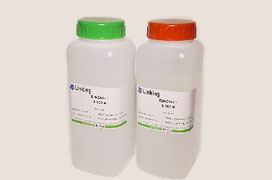 Our wide variety of products allow you to choose the system ideally suited to your project requirements.Our reliable compounds are designed to meet exact performance and processing requirements while maintaining cost efficiency. E-linking has been formulating high performance polymer systems for over 35 years. After decades of rigorous research and testing in our top of the line facility, we have become a leading manufacturer of adhesives, sealants, coating, potting/encapsulation compounds and impregnation resins. Our product line includes:
• Epoxy Systems

• Silicone Systems

• Arcylic Systems

• Polyurethanes Systems

• Other Systems
E-linking's product line features over 3,000 grades of specially formulated polymer systems.