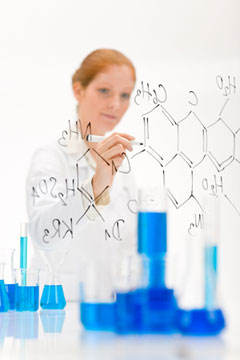 E-linking Inc. is a custom formulator of advanced polymer systems.E-linking Inc. was founded in 2009. Our focus has been on developing the best in epoxies, silicones, polyurethanes, polysulfides, UV cures and other specialty adhesive systems. We are true specialists in our field and are recognized by many as the preeminent adhesive formulation company in the world.
How is E-linking different from its competitors?
Certifications

Custom Formulations

One on One Technical Support

White Paper and Video Libraries

Worldwide Shipping

Customer Testimonials
What We Do
E-linking Inc. formulates the highest quality products and offers unmatched technical advice and customer support. Our product line consists of advanced adhesives, sealants, coatings, potting/encapsulation compounds and impregnation resins. Each compound is designed to meet specific application needs and requirements.
E-linking manufactures over 3,000 grades of specially designed formulations. We also offer replacements for competitors' discontinued products.
Who We Are
E-linking Inc. is a conservatively managed corporation. Our team of highly dedicated employees are totally focused on satisfying customer needs. Key personnel have over 20 years experience in formulating products and finding solutions to problems. We are proud that our company is multicultural and that we can help engineers worldwide in their native languages. We are also privileged to have longstanding relationships with our industry leading suppliers and consulting firms that provide unmatched expertise.
Our Commitment to Sustainability
E-linking is completely devoted to making the planet a better place for future generations. We are all interconnected and as a group can make a major contribution in improving ecologically, socially and economically the quality of life for all. As a corporation our goals are challenging and formidable. Through innovative formulation development, E-linking manufactures products that offer more value to our customers. This requires a commitment to increase efficiency in our manufacturing processes and working proactively with our suppliers in finding advanced ingredients. Additional efforts are being made to lower our energy and water consumption while generating less waste and reducing packaging supplies.