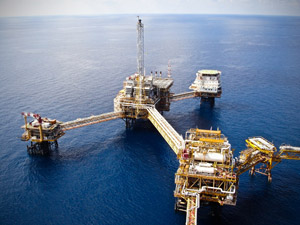 As accessibility to oil has become more difficult, E-linking has led the way in engineering improved compounds capable of withstanding harsher environments.E-linking one and two component epoxy systems are widely employed in exploration, drilling and production applications. These solvent free formulations offer excellent adhesive strength, convenient cure schedules and are packaged to maximize productivity.
They feature exceptional protection against:
  • Elevated temperatures
  • Harsh chemicals
  • High pressures
  • Sea and fresh water environments
Additionally, specific grades are serviceable at low temperatures, can withstand abrasion and cure underwater.
Learn more about our formulations for the assembly of downhole oil equipment
Learn how epoxies protect offshore oil structures