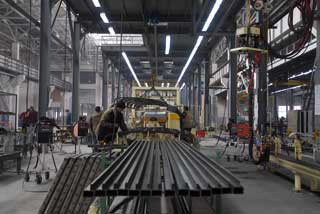 E-linking compounds feature outstanding performance properties for different industrial applications.E-linking's extensive product line includes adhesive systems that are applied in many different industries, including:
‍‍• Appliances

• Composites

• Automotive

• Electrical Devices

• Food Processing

• Renewable Energy

• Transportation

• Research and Development

• Maintenance, Repair and Overhaul (MRO)

• Nanotechnology‍‍
Performance Properties of E-linking Adhesive Systems
E-linking offers compounds with specific properties to meet the requirements of different industries. These products differ in their mechanical, chemical, optical and electrical properties. E-linking will custom formulate a product with the properties required for a specific application.