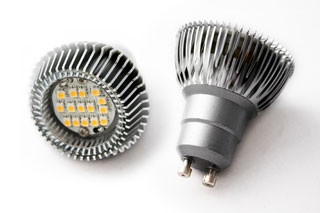 E-linking's advanced epoxy formulations are ideal for the assembly of LED devices.Advanced polymer formulations offer outstanding environmental protection and improved performance in LED applications. A wide range of systems are available for use including:
  • Conformal coatings
  • Die attach adhesives
  • Optical grade encapsulants
  • Thermally conductive adhesives
Specific grades feature resistance to humidity, UV degradation, high/low temperatures, abrasion, mechanical stresses and chemicals. They also offer high optical clarity, a wide range of refractive index values, softness, and thermal cycling reliability.
Typical Applications
  • Displays
  • Automotive lighting
  • Mobile devices
  • Traffic lights
  • Signs
  • Stage lighting
Most Popular Products for LED Assembly
ELINOPTO E301

Test

ELINOPTO E323

Ultra High thermal Conductivity, Die Attach Adhesive. Thixotropic, Excellent Dispensability; High strength, High reliability; High thermal conductivity, Provides a conductive heat path.
Strong adhesion,High reliability

‍‍High Refractive index,Enhance LED lumen‍‍

‍‍No yellowing due to heat and UV light,ong-life LEDs‍‍