ELINDUCT E313-2
Electrically Conductive Bonding Adhesive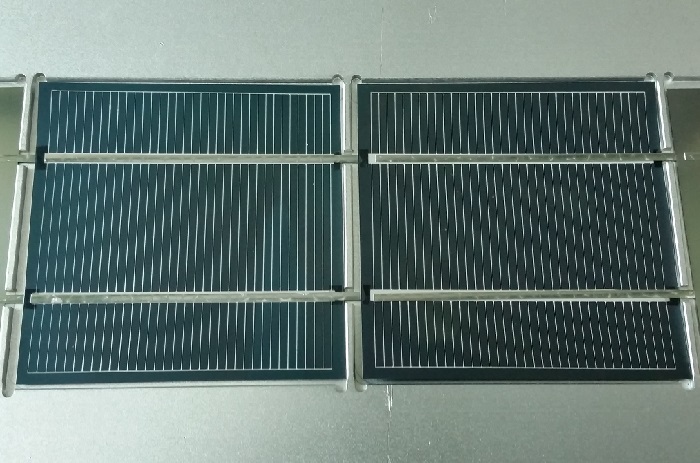 Key Features
● Thixotropic, Low flow during cure
● Low volume resistivity, Excellent electrical conductivity
● Fast curing, High output
Discuss your application Request a Technical Data Sheet Request an MSDS
Product Description
ELINDUCT® E313-2 is one electrically conductive bonding adhesive. This material is designed with long work life. It can be used in high throughput, automatic equipment. The unique rheological properties of the product make the dispensing process without tailing or stringing problems. ELINDUCT® E313-2 adhesive can be snap cured using directed heat energy or hot plate curing techniques. In conventional box or convection conveyor oven curing, it will cure rapidly in few minutes at elevated temperatures.
Applications
ELINDUCT® E313-2 is special designed for solar film panel.
Instructions For Use
Thoroughly read the information concerning health and safety contained in this bulletin before using. Observe all precautionary statements that appear on the product label and/or contained in individual Material Safety Data Sheets (MSDS).
To ensure the long term performance of the bonded assembly, complete cleaning of the substrates should be performed to remove contamination such as oxide layers, dust, moisture, salt, and oils which can cause poor adhesion or corrosion in a bonded part.
This material is designed for pin transfer, dot dispensing, and/or syringe applications. Dispense the desired amount of material and place die into deposit using downward force to achieve desired bondline.
Pls contact E-Linking Technical Service Department for detailed recommendation on adhesive application, including dispensing.
Packaging
| | | | | | |
| --- | --- | --- | --- | --- | --- |
| | | | | | |
| Syringes | | | | | |
Request Information
Discuss your application Request a Technical Data Sheet Request an MSDS
Products
Our

Latest Product
Specially formulated one com...

Two component epoxies featur...