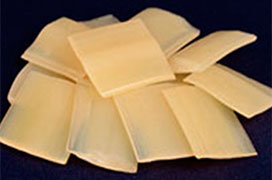 E-linking's polymer compounds are packaged in a wide range of sizes and containers.E-linking's versatile and cost effective packaging system employs metal, plastic and glass containers of various sizes. Our containers are offered in oblong to cylindrical shapes and are available in both open and closed head containers for ease of use.
Standard Packaging Sizes
Typical metal container sizes:
½ pint

Pint

Quart

Gallon

5 gallon

55 gallon drum
The most widely used plastic containers go up to 5 gallon sizes. Lined containers are available for special formulations to maintain the integrity of the product quality. All E-linking containers meet pertinent Department of Transportation (DOT) requirements. Premeasured packaging is available in both metal and plastic containers for two component systems.
Packaging for Cyanoacrylate Adhesives
E-linking's line of cyanoacrylate adhesives is available in plastic squeeze bottles. Closures used for these squeeze bottles are designed for application within confined areas. Common sizing options for cyanoacrylate systems are 1/3 ounce, 1 ounce, 1 pound and 50 pound units.